A CULTURAL MOSAIC
OF CHARM & ELEGANCE
Situated at the centre of Northcliffe, St. Clair West and Hillcrest villages, our St.Clair Village community stands proudly between Forest Hill and Wychwood.
The reinvention of this area serves as a fitting backdrop to our bold architecture and warm community. With its dedicated streetcar line and proximity to the most expensive neighbourhoods in Toronto, our community will appeal to the city's talented and up-and-coming residents, bringing to life a vision that will inspire a culture of togetherness.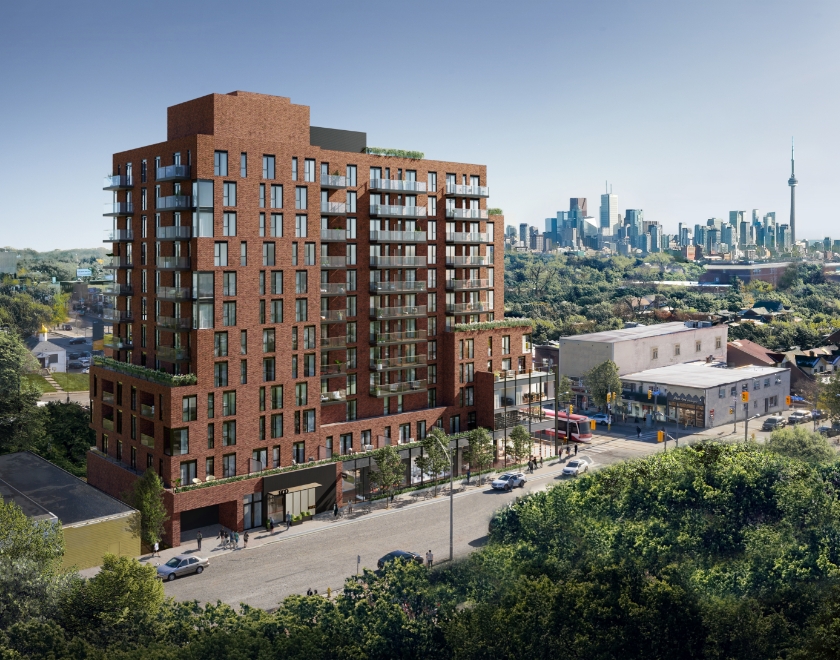 SOUTH VIEW
With a spectacular panoramic view to the south, you'll be able to see over the green canopy and into the heart of downtown Toronto, where statuesque skyscrapers populate the horizon. To the east, you can see Forest Hill, to the north, you'll be able to spot Cedarvale with its fine homes and winding roads.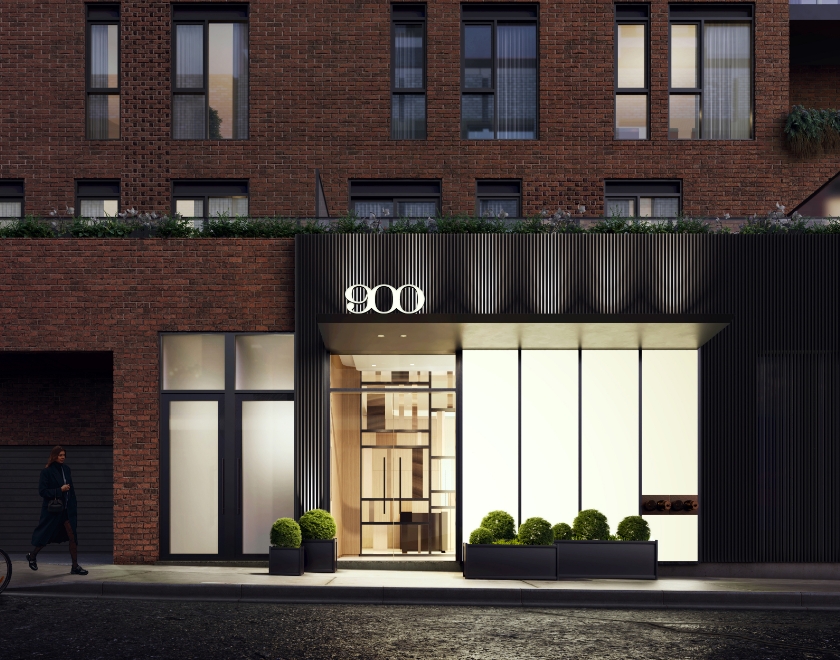 900 ST. CLAIR ENTRANCE
Welcome home. The vivid contrast of the modern black metal mingling with the classic red brick is testament to the luxury and style you'll find at St. Clair Village.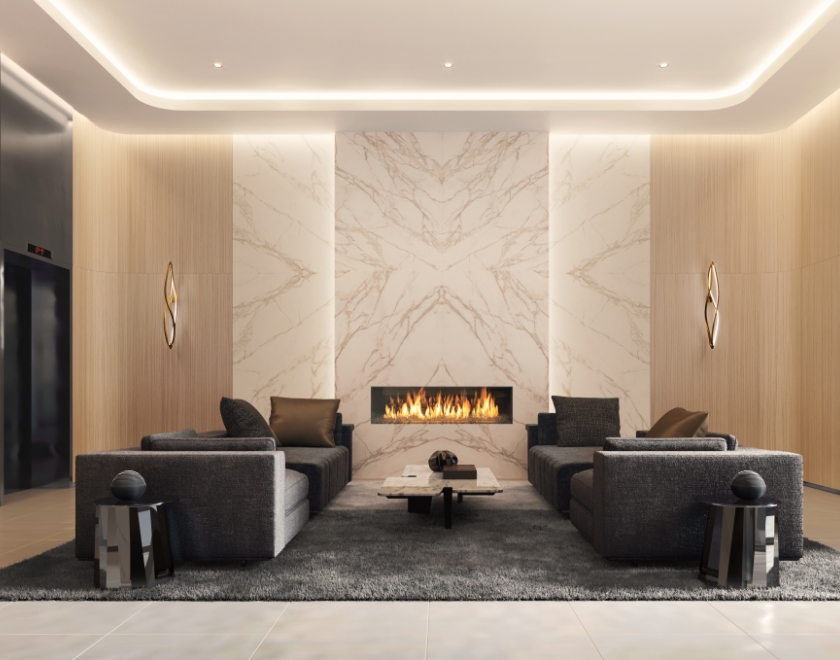 LOBBY
With a warm fire glowing against the cool sleekness of the stone backdrop, you won't believe a village can be this elegant.