THE SPIRIT OF ST.CLAIR
St. Clair Village by Canderel™ is our latest landmark community nestled between Forest Hill & Corso Italia.
Rising proudly at the epicentre of midtown Toronto and with the St. Clair dedicated streetcar at your doorstep, explore the array of top Toronto local restaurants, bakeries, bistros, markets, boutiques, galleries, parks, and nearby Artscape Wychwood Barns. St. Clair Village by Canderel™ is a true Toronto original.
REGISTER NOW
Tradition
For generations, cultures from all over the world have shaped and nurtured Toronto to be rich and unique in diversity.
HISTORY
Renowned for its brick homes built in the 1920s, landmark Wychwood Barns, and the abundance of parks and trees that remain today.
WE BUILD,
AND OTHERS FOLLOW
Canderel has built a reputation for having the foresight to identify the most up-and-coming areas of Toronto. From King West to College Park, these early finds have helped buyers enjoy high returns on their investments by enriching the neighbourhoods we build into a flourishing community. See our track record of success and how we are transforming the Toronto landscape.

A bold new face for Yonge Street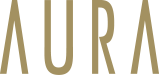 Live the Sky Life
A Legend in King West
Auraat College Park
Aura is a crowning achievement for Toronto, adding its iconic presence to the city's skyline. At 80 storeys, it is Canada's largest condominium and offers 1,000 suites and 180,000 Sq. Ft of retail space in the podium. Every inch the pinnacle of elegance.

Aura also holds the Toronto record in sales for a single tower, achieving over 700 sales in one month. This is a testament to Aura's landmark design, exciting retail, innovative interior design and amenities, and Canderel's vision for the re-development of College Park.
Massey
HarrisLofts
Canderel acquired the 1883 heritage building that once housed the Massey Harris tractor factory to create one of Toronto's first authentic loft conversions.

After restoring 90% of its traditional Georgian exterior, 46 residences were custom designed to feature oversized bay windows, exposed brick, timber columns and ultra-modern space saving furniture and kitchens. Today, Massey Harris Lofts is known as the spark that ignited the King West transformation and receives some of the highest resales per sq.ft. in the area.